Overseas Expansion of Railways
Overseas Expansion of Railways
JRTT is expected to play a proactive role in high-speed railway projects overseas for its efforts in the construction of Shinkansen lines. To enable JRTT to participate in high-speed rail projects in other countries, the Japanese government enacted "the Act on the Promotion of the Participation of Japanese Business in Overseas Infrastructure Projects" in August 2018. With this act, we JRTT intend to make the best use of experiences and expertise we have cultivated through the construction of Shinkansen and other railway lines to date to help build the future transportation networks in the world.
Participation in Overseas High-Speed Rail Projects
As global environmental issues have been recognized, the demand for public transportation has been increasing with economic growth in emerging countries in Asia and elsewhere. Therefore, expectations of railways have increased as an excellent mass transit system with a small environmental burden. Therefore, many railway projects are being planned and studied throughout the world, and the railway market is expected to expand. In construction of high-speed rail, it requires highly concerted efforts in coordinating work for civil engineering, architecture, track, electricity and machinery from the planning stage to the completion. However, private companies are less experienced in total implementation of high speed rail project including management among those different technical fields.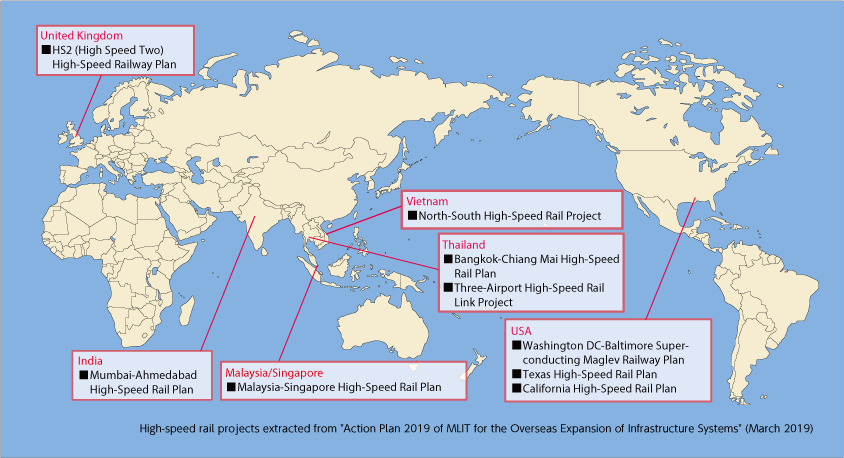 Specific Efforts in Overseas Technical Cooperation
Since 1964, JRTT has contributed to build railways all over the world by dispatching various railway experts based on requests from MLIT and others. To date, we have dispatched more than 2,000 experts to a total of 70 countries and regions. We have also accepted fellows and review missions from overseas and have introduced Japan's advanced railway technology to over 4,000 fellows and others from 100 countries and regions.
Countries Where JRTT Dispatched Experts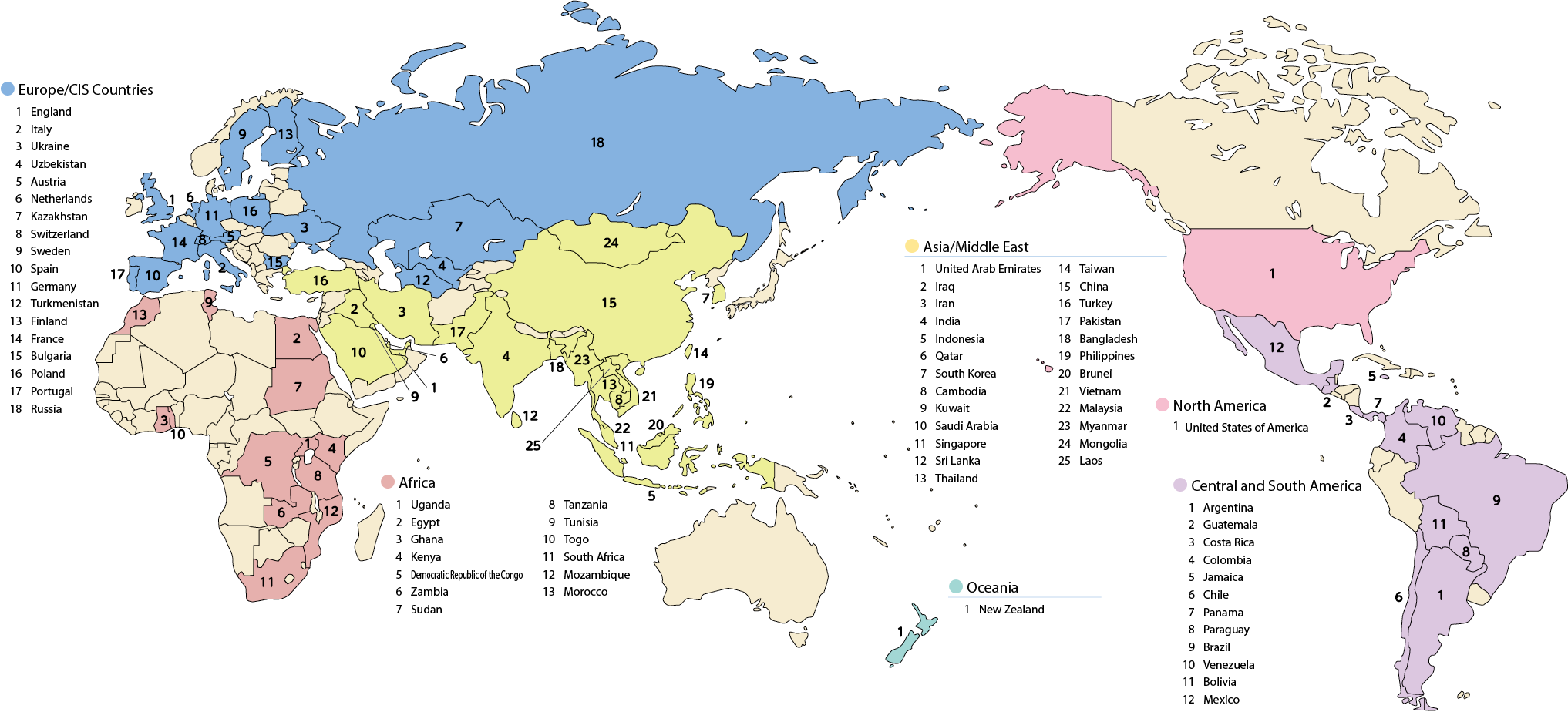 For the Tomorrow's Rail Network
JRTT has sent railway engineers to organizations carrying out railway projects like the Taiwan high speed rail that Japan's Shinkansen system has been introduced to, and welcomed trainees and technical visits to learn Japan's advanced railway technologies.
JRTT will contribute to many rail projects around the world, also applying the technologies and expertise it has fostered through Shinkansen construction in Japan.